New Product: Xpert Body Suction Lifter
GAP is pleased to announce that the Aluminium Body Suction Lifter is now available throughout all GAP Depots.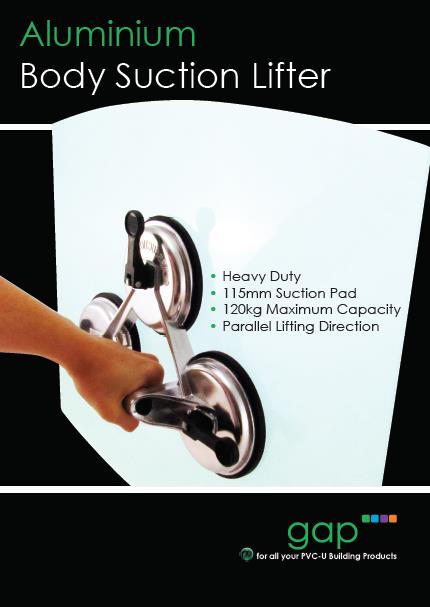 The Xpert Body Suction Lifter is a must buy for use with our Homeframe uPVC Windows, and has been introduced to offer fitters an easier and more effective method of handling weighty loads such as glass and plastic sheets.

The Suction Lifter is a heavy duty, secure handling tool made from solid Aluminium, and has the potential to lift material of up to 120kg - compared with most standard 100kg suction lifters.

It's suitability covers all smooth, air-tight surfaces like glass, plastic, metal, coated wood and marble.


More about the Xpert Body Suction Lifter:
Heavy duty
Large 115mm suction pads
Maximum load capacity: 120kg
Lifting direction: Parallel
Suction Cups must be well maintained to avoid malfunction
10 year life expectancy

Make sure to visit your local depot today to find out more about the Xpert Body Suction Lifter!