Welcome to GAP Nationals
GAP Nationals is a dedicated department created to provide a 'specialist service' to new build and social housing providers across the country for the supply of PVC-U building products. Based at our Head Office, our experienced department offers a dedicated account manager who co-ordinates a range of services including estimators, scheduling and customer service for multi-site operators.
About Us
From 'Survey to Site', we provide high quality, cost effective projects, delivered on schedule by maintaining our customer driven ethos of creating successful partnerships. Our customer focused culture enables us to be an innovative and responsive partner throughout the duration of your project.
GAP has invested substantial time and resources over the years towards creating a vertically integrated business specialising in low maintenance PVC-U building products. This capability ensures we can meet the demands across a wide portfolio of customers from large to small, and deliver exceptional customer service and efficiencies.
National Coverage & Depot Network
Our extensive depot network provides customers a national coverage, but also the added benefit of a localised service. Each of our depots operate an efficient distribution service via a fleet of GPS tracked vehicles.
From Aberdeen to Wickford, GAP operates an extensive network of depots that carry a wide range of PVC-U building products. All our depots benefit from a unique overnight restocking service from our central distribution warehouse, to ensure customers have what they need, when they need it.
To keep both new build and refurbishment sites working on-time and to budget, we operate an efficient and extensive delivery network across the UK. Our environmentally friendly fuel efficient vehicles use the latest technology to limit the impact on the environment.

Our Customers
House Builders
GAP has a long heritage of supplying PVC-U products to New Build sites throughout the UK, dealing with some of the biggest names in UK House Building.
The dedicated Nationals office offers services ranging from material scheduling & planning, to product technical consultations, to material call off management & bespoke manufactured products.
With its 100+ depot network, GAP are able to offer House Builders an efficient on time and in full delivery service, easing the burden on the quantity of materials held on site.


Refurbishment
GAP works closely with some of the UK's largest contractors to offer the widest range of PVC-U products and service support; ensuring a smooth process from the early stages of procurement right through to product installation.
GAP appreciate the wide variety of tasks contractors undertake and therefore offer a wide range of product solutions to provide a one-stop shop for contractors large and small.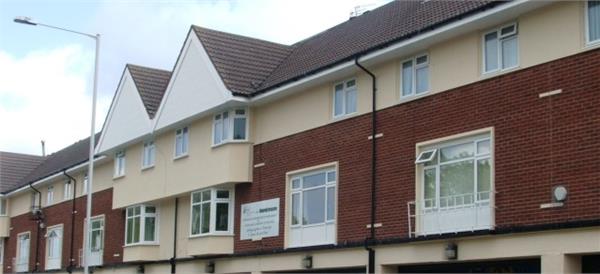 Distributors & Merchants
GAP Nationals supply many national and regional volume distributors of PVC-U building products across the UK. Distributors benefit from our wide and varied product range, delivery network and customer service.
Additionally, promotional marketing support is available to promote our product ranges.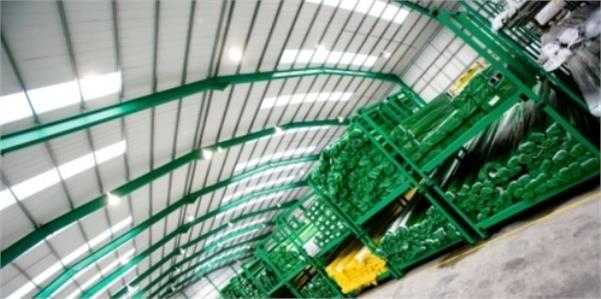 Products
Homeline
Homeline offers a wide range of BSI approved low maintenance PVC-U rooflines extensively used across the industry.
Located in the Valleys of South Wales, Homeline boasts an environmentally friendly 120,000sq. ft production plant and is a wholly owned manufacturing division within GAP.
Core Roofline
Core is the industry's first range of recycled roofline products. So, whether you're a house builder, housing association, or specifier, using Core will demonstrate you are committed to using top quality recycled materials on your development, from one of the most forward thinking and environmentally friendly roofline manufacturers.
Rockdoor
Since 1996, Rockdoor have set the standards for composite door development and regularly work with customers installing thousands of door sets per year, ranging from New Build to Refurbishment to Home Improvements.
Rockdoor holds many industry accreditations including PAS 23/24, Secured By Design, ISO9001 and ISO14001. Rockdoor is a wholly owned manufacturing division within GAP, located at the company's Blackburn Head Office.
Homeframe Windows & Doors
Homeframe manufacture PVC-U Windows & Doors in a wide range of colours, styles and configurations for both domestic and commercial markets. Utilizing the latest glazing technology in conjunction with the market leading Spectus profile; Homeframe are able to offer A-Rated windows as standard. Homeframe is a wholly owned manufacturing division within GAP.
Rainwater & Underground
GAP offers a comprehensive selection of PVC-U rainwater solutions, with styles ranging from contemporary square line to traditional cast iron effect ogee. Whatever the requirement, GAP can supply a cost effective rainwater system fit for the job.
Canopies
Over-door canopies are a practical way to add style and value to both New Houses and the refurbishment of old.
With a varying and in-depth selection of door canopies, GAP has a canopy to suit every architectural design, ranging from a traditional looking GRP Langley to a contemporary, sleek glass canopy.
Weatherboard
Weatherboard provides a stunning façade for both new build and refurbishment projects thanks to a visual appearance which is similar to timber. Weatherboard can be used as a complete rainscreen solution, or to add a touch of class as a feature wall. In addition to aesthetics, weatherboard boasts excellent thermal efficiency properties.
GAP offers Weatherboard in over 23 different colour choices and also 4 wood effect and it can either be supply only or supply and fit through their specialist installation team.

Responsible Manufacturing
Whilst being one of the fastest growing companies in the construction sector, we are also one of the most environmentally friendly. Through our continual investment in people, resources and processes we're able to manufacture the most environmentally friendly PVC-U building products available.
Accreditations and Guarantees
We place great emphasis towards producing the highest quality PVC-U building products available. All products we manufacture, stock or distribute carry comprehensive guarantees, whilst also being recognised by industry accreditations such as the BSI and ISO.