Roofing
At GAP, we are dedicated to offering a wide range of products so installers and homeowners can pick up everything they need with a single visit to one of our 40+ nationwide depots or our online store.
Whether it's a liquid roofing solution such as Desmopol, Firestone rubber cover or Tapco mock slate that you're after, GAP will have everything you need to complete a roofing job to the highest standard.
Desmopol
Desmopol is a highly elastomeric waterproofing liquid membrane which can be used for a range of jobs including balconies, walkways and car parks. With only 1 layer required and resistant to rain in just 30 minutes, Desmopol is a quick and easy liquid roof solution which also protects against corrosion, rust and general wear.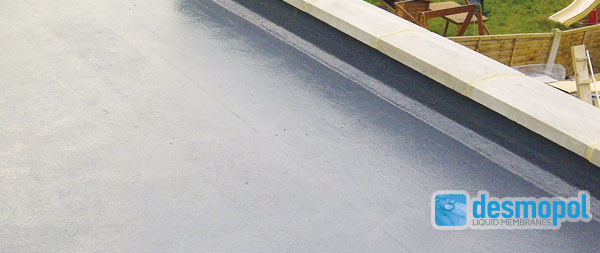 Benefits of Desmopol:
Quick and easy to apply with no reinforcement required
Resistant to temperatures ranging from -40°C to 80°C
No unsightly seams or overlaps
Suitable for application on Plywood, Bitumen Membrane, Concrete and Asphalt.
Can be applied with a zero pitch
High abrasion and elasticity
ETA Certified for 25 years & CE Marked
Tapco Slate
Tapco Slate is becoming increasingly popular throughout the UK, mainly thanks to its strong likeness to traditional slate and durability. Manufactured from a limestone and virgin resin, Tapco Slates will not break as traditional slates would. It also comes with pre-marked fixing points for an easy and stress free installation.
Benefits of Tapco Slate:
Looks extremely authentic
Choice of 4 colours; Pewter Grey, Chestnut Brown, Brick Red and Plum.
Features a slight curved profile to create a tight fit when nailed in place
UV Stable and through coloured to avoid discolouration
Suitable for vertical cladding
40 year manufacturers guarantee
Firestone Rubber Cover
Easy to install, Firestone Rubber Cover is specifically designed for residential flat roofs resulting in a watertight and extremely durable roofing solution – making felt roofing a thing of the past. The high performing rubber synthetic rubber membrane can elongate over 300% allowing for building movements and changes in temperature.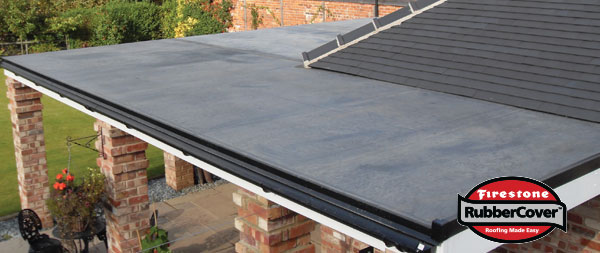 Benefits of Firestone Rubber Cover:
Fire resistant, making it cheaper for insurance purposes
Environmentally friendly
45 year life span
Easy to install – 1 sheet is often large enough for most roofs, meaning no need for joints in the material
No protective top layer required
10 year manufacturer warranty
All our roofing products are available to order throughout our 40+ local GAP depots or online at low trade prices.