Rockdoor
Rockdoor has manufactured high quality composite doors for over 20 years, constantly striving to be at the forefront of the market for energy efficiency and total security. A culmination of design, development and constant innovation has kept over 1 million families safe and secure in their homes.
Rockdoor is the composite door of choice, exclusively available through GAP Ltd.

The Original Composite Door
'Composite Door' is a term that is widely used when describing an entrance door. Referring to a door that is made up of a mixture of high quality materials, Rockdoor has been the driving force in the composite door market for many years. With the widest range of A++ energy rated doors available, a Rockdoor is the obvious choice for those looking to combine thermal efficiency, style and security.

Safety and Security
At Rockdoor, we pride ourselves on the quality of the composite doors we manufacture. Our range of Ultimate Rockdoors feature Carbon Fibre Reinforcement, S Glaze technology, multi point hook locks and a 3 star cylinder, making it the most secure security configuration available.
Unless you have the key, you will not get through a Rockdoor - making it the safest composite door on the market.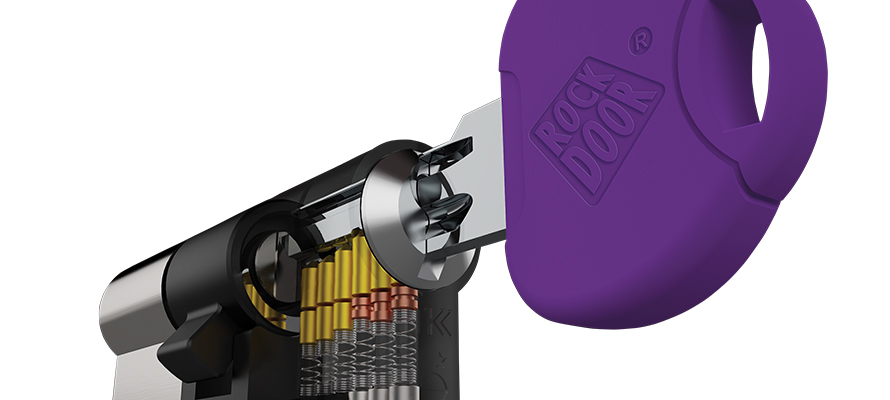 Thermal Efficiency
Rockdoor has an entire series of front and back doors available with A++ energy ratings, the only composite door manufacturer with such a wide range! Also available are thermally efficient Stable doors and French doors.
There are a combination of factors that contribute to Rockdoors having such fantastic energy rating, including the door thresholds, soft coat glass designs, S Glaze technology, a 50mm thick sash and a high density core. For exact thermal efficiency and threshold guidelines please refer to the Rockdoor 'Your Choice' brochure.



Front Doors, Back Doors, Stable Doors & French Doors

At Rockdoor, we believe that homeowners should have it all – style, security and thermal efficiency! For that reason we offer front doors, back doors, french doors and stable doors in a range of different styles and 13 colours, so homeowners can find a door that suits the style and needs of their home.


Accreditations & Guarantees
Rockdoor boasts many accreditations including BFRC, BSI, ISO 9001, ISO 14001, CE and 'Secured by Design', a police backed initiative that combines the principles of stopping crime with physical security. Rockdoor has a comprehensive 10 year guarantee. For more information, visit Rockdoors Guarantee.

For more information, download the latest Rockdoor brochure and view the entire range of secure and stylish doors we have available. For some inspiration head to Rockdoor.com to see our entire range of colours, styles and glass designs on real life homes.
Need technical advice? Download the Rockdoor Technical Manual for a wealth of technical information, including size limitations and thresholds