EC DECLARATION OF CONFORMITY
Factory Product Control Manual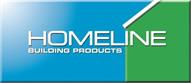 for

Homeline Building Products
Aberaman Park Industrial Estate
Aberaman, ,
Aberdare
CF44 6DA
Issued under the authority of the Management Representative: Pascal Teillet
Date of issue: 1st July 2012
Homeline Building products
Unit 40/41
Aberaman Park Industrial Estate
Aberaman, Aberdare, CF44 6DA
Document issue number: 1
Products: Shiplap cladding referenced GSL150x or GSL150.xx and Open V cladding referenced GOV100x or GOV100.xx (where x refers to the finish colour or xx foil colour) are in conformity with the applicable requirements of:
BS EN 13245-2:2008: Plastics – Part 2: PVC-U profiles and PVC-UE profiles for internal and external wall and ceiling finishes.
We hereby declare that the products named above have been designed, are produced and have been tested to comply with the relevant sections of the above referenced standard.
The products comply with all applicable Essential Requirements of the Directives and results of the tests required can be found in report document ref. no.: CE/260613/NC.
Issued under the authority of the management representation:
Pascal Teillet - General Manager
Date: 25/06/13 – Location: Aberaman - UK