Quick Order from GAP
Ordering uPVC Fascias and Soffits, Gutters and Downpipes, Window Trims and Cladding has never been easier thanks to our new ''Quick Order' facility.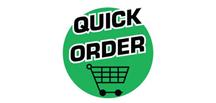 Customers that regularly place orders with GAP (and are familiar with our product codes), can simply enter the code to search for a particular product then click 'add to basket'.
This saves customers a huge amount of time by not having to navigate back and forth through different categories online. Customers can search through our huge collection of fascias, gutters, cladding and window trims in a matter of seconds. Not to mention all the ancillaries and associated accessories that are used in the installation of uPVC Building Products.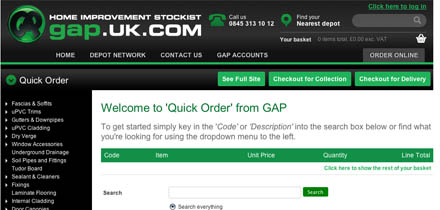 To put GAPs new Quick Order function to the test please visit www.gap.uk.com/quickorder.