GAP introduces Delivery Alerts
In an industry first, GAP the leading Home Improvement Stockist, have launched a delivery alert service for their customers across the UK.
Recognising the importance of knowing when materials will arrive on site, GAP is now offering a free text or e-mail alert to advise customers of the proposed time slot of their deliveries that day. This will enable companies and individuals to get on with the job in hand with the confidence of knowing their fascias and soffits or rainwater goods, composite doors or other GAP products are en-route.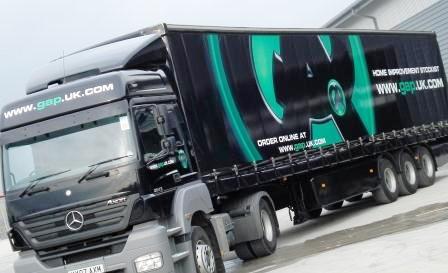 Chris Hall, GAP's Marketing Manager, advised "Participating customers will no longer have to call in asking 'where's my delivery?' as we will send them a text or email alert between 8am – 9am in the morning advising when their deliveries are scheduled. This means they can crack on with confidence, assured that their fascias and soffits, underground goods etc are on their way.
GAP makes well over 1000 deliveries per week across its 26-depot network. The new alert service is also backed by satellite navigation tracking on all 80 GAP vehicles.
"Offering good service is paramount to GAP; we always strive to make timely deliveries and recognise the importance to a customer of knowing when materials will arrive on site so they can make the best use of manpower, co-ordinate other deliveries or simply arrange to be there to accept goods in."
For more information on Delivery Alerts, please call 0845 313 10 12.