A BIG step forward for GAP Carlisle
On Monday 13th February our Carlisle depot led by Ian McMath made the small move into the unit next door. Although only a very short distance, the move represents a BIG leap forward for the depot and its customers.
Our new Carlisle depot now operates from a fantastic unit which is an impressive 3 times the size of the old unit, but still in the same convenient location for customers to pop in.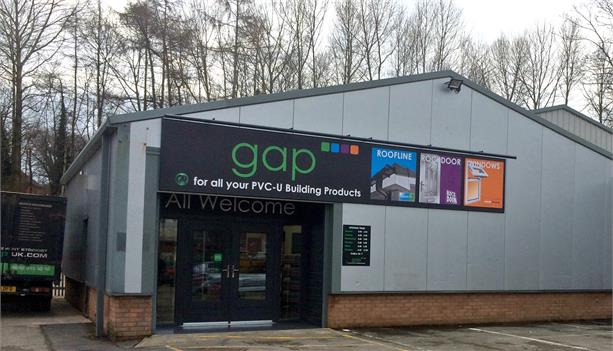 Work started in December last year to create a brand new trade counter environment, modern office space, high capacity racking to carry more stock and colours as well as bespoke storage facilities for windows and Rockdoors.
The new open plan 'fitter friendly' trade counter is kitted out with the latest range of products available including an impressive Rockdoor and uPVC window display, plus KAT bi fold doors and windows. Also on display is our range of Homeline rooflines and claddings, plus other products GAP customers are becoming accustomed to such as Tapco, Firestone and Desmopol.
GAP Carlisle's Depot manager Ian McMath commented on the move, "Having a new depot with a 'fitter friendly' trade counter format and modern showroom full of Rockdoors and windows will give us and our customers the edge we're always looking for. Customers won't recognise the place when they come in, we've gone from a small serving hatch and office space, to a fantastic looking depot that will enable us to carry much more stock and colour availability.
Attention now turns to other areas of the UK, with new depots set to open in Hull and Northampton shortly.