Coming soon to GAP… A++ Rockdoors!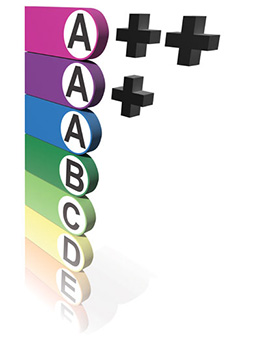 You will soon be able to order A++ Rockdoors via your local GAP depot or online via the Rockdoor ordering portal which will soon be available on Gap.uk.com.
From October 2015 the Door Set Energy Rating (DSER's) will be changing to stay in line with the windows energy rating systems making the thermal efficiency of a door much easier for homeowners and installers across the UK to understand.
Many of Rockdoor's Composite doors which are currently rated 'A' will automatically be upgraded to the highest rating of A++, most of Rockdoors other Front and Back composite doors will also move up the Door Energy Rating, showing just how brilliant a Rockdoor really is.
Rockdoor are constantly keeping one step ahead of competition, not just with their stylish new designs but also by ensuring they invest in the best possible manufacturing procedures, with them introducing Carbon Fibre reinforcement and Press Glazed Technology to many of thier doors.
Rockdoor will soon be releasing a new version of their popular 'Guide to Energy Ratings' leaflet that will be available to pick up in your local GAP depot.