More Coloured Trims Added
Leading PVC-U building products Quads, Rectangles and Edge Fillets are now available in a wider range of colours than ever before due to popular demand.
Whether you're looking for standard wood effect trims, or the increasingly popular Chartwell Green, Black, Cream, Grey or Irish Oak trims, then look no further. GAP now has a range of trims in every colour to suit different installation
Whilst we already supply the popular trims in the newer colours, we've now expanded our range to incorporate the newer colours in a wider range such as Edge Fillets, Quads and Rectangles to suit different applications and property styles.
No matter what the installation, GAP has the trims you want in the colours you need them!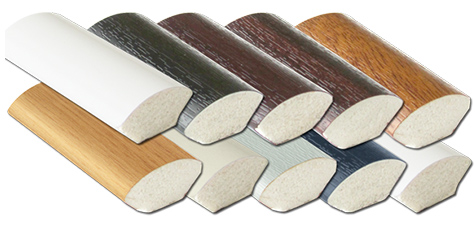 Grey is the New Black
Anthracite Grey (RAL 7016) and Chartwell Green Trims are now also available for next day delivery* from your local GAP depot. These increasingly popular colours are proving a hit with homeowners across the country and quickly catching up with other popular colours such as Black.
*Regional delivery variations may apply.