Rockdoor now offer the largest collection of glazed A-Rated composite doors in the industry.
In a move designed to keep Rockdoor at the forefront of the composite door market, the company has retested all its door sets through Build Check and Certass to ensure they are compliant with the new legislation.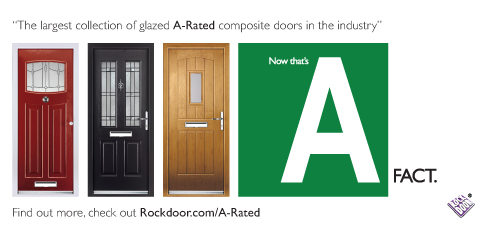 The criteria for testing door sets changed recently with the introduction of CE marking, ultimately making it harder for composite door manufacturers to achieve an A-Rating.

Having come out of the tests with flying colours, Rockdoor can continue to offer the largest collection of A-Rated composite doors in the industry – with glass designs included.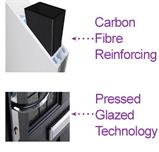 Rockdoor is able to offer industry leading thermally efficiency thanks to many innovative manufacturing techniques. A 50mm thick door sash, which is injected with high density PU foam, is then strengthened through the inner frame with carbon fibre reinforcing. Additionally, Rockdoors use of soft coat glass and clever press glazed technology ensures a thermally efficient combination.
"Energy ratings have proven to be a phenomenal sales tool for our customers, allowing them to close sales against their competitors there and then. Being able to say to homeowners that their new Rockdoor can be A-Rated is a real unique feature on top of security and style as standard". Comments Mark Simm of Rockdoor. "Back in 2007 Rockdoor strongly encouraged the introduction of Energy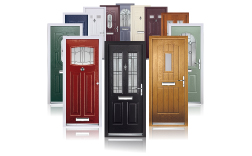 Ratings for Doors as we believed it to be a key advantage for us. 7 years later our installers are reaping the rewards of being able to sell the UK's most thermally efficient door in its class"
For more infomration please visit Rockdoor.com/A-Rated