GAP Northampton Set to Open
Here at GAP, we have had a fantastic 2017 so far! With two new depots opening in both Huddersfield and Hull and the renovation of Carlisle, we've had a great start to the year.
Now to kick off April we are delighted to announce that GAP Northampton will be opening on Monday morning! It will become our 46th depot in the group, and we are very excited to introduce Northampton and the surrounding areas to our huge range of uPVC building products.
The depot will feature an impressive showroom, with a great display of not only Windows, Bifolds and roofline products, but a variety of Rockdoors! The depot will become the home of Rockdoor in Northampton, ready to supply the area with the most secure door on the market.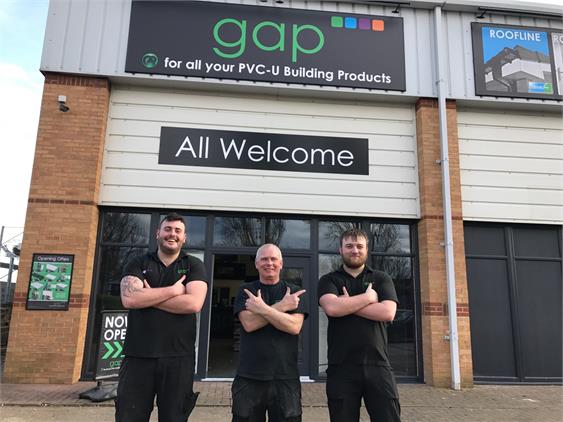 The team will be led by depot manager and industry expert Andy Byrd. Andy has many years' experience in the industry which will be put to great use introducing GAP to new customers in and around Northampton. He will be leading the way with Daniel Hardwick and Justin Griffin by his side.
The depot will open Monday the 3rd and will be surrounded by numerous special offers to celebrate the launch of the depot. Keep an eye out over the next few weeks to make sure you don't miss out!
The depot is located on Orbital Trade Park on Gladstone Road, NN5 7JT. Make sure to stop by and take a look around. Don't forget to grab a brew – and don't worry, it's on us!