Genius, from Soudal
Soudafoam Comfort stocked by GAP is the future of hand held PU Foam and has been made to provide installers with the perfect answer to making installations as easy as possible.
Known as the Genius Gun, this clever new product has been designed to allow easy and accurate pressure application at the same time as being a comfortable fit to the hand, which means using the Genius Gun would be similar to using a foam gun.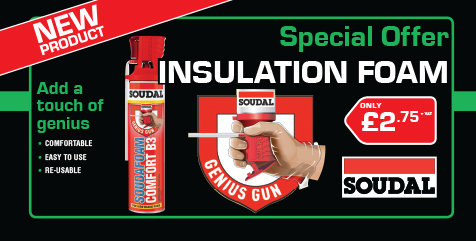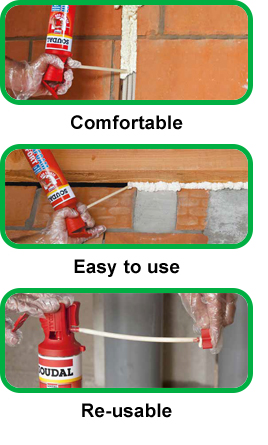 The standout feature of the Soudal Genius Gun is that it isn't a temporary tool in which once you've used it, you'll have to throw away due to clogging. The Gun is re-usable, meaning you can use it as many times as you like and still be going strong with the same Genius Gun that you bought 6 weeks from its first use – for only £2.75.
This is a limited offer however as we are selling the product as a trial, so make sure you get the best out of this promotional offer whilst prices are low!
Catch on to the newest solution in uPVC windows and doors installation – get ahead with the latest technology for PU foam application!
For more information about Soudal Genius Gun expanding foam, please contact your local GAP depot or call us on 0845 313 10 12.