New Delivery Fleet
GAP has recently added 3 brand new 18 tonne delivery vehicles which have already entered service.
The new delivery fleet, with eye catching livery, is part of GAP's commitment to improve the overnight restocking service of our depot network, which subsequently allows our depots to further improve the delivery service offered to our customers.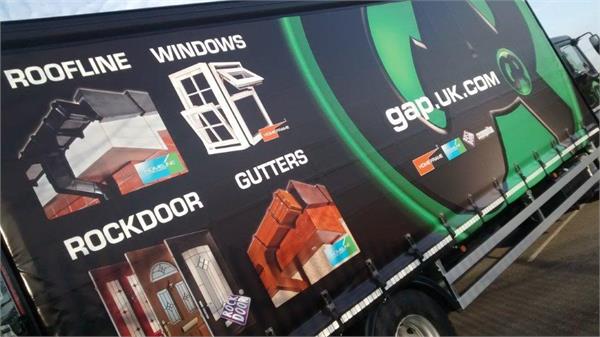 To build upon this, the new 18 tonne fleet will soon be joined by even more new 3.5 tonne long wheel based transits in early 2015. The 3.5 tonne fleet are specially adapted vehicles which are purpose built for GAP to carry a wide array of products from 5m lengths of gutters and fascias, to windows and doors.
Dave Jarrett, GAP's Group Logistic Manager commented on the new fleet, "It's great to see our new vehicles entering service as they will make an instant impact towards improving our productivity and service. The new vehicles feature the latest GPS navigation systems to ensure we can operate a fuel efficient delivery service to both depots and to our customers".