Open Day at GAP Winsford
GAP Winsford will be holding an Open Day on the 9th October.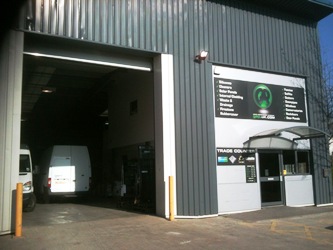 The Open Day is a chance for customers both new and existing to find out more about GAP's uPVC products, offers and special package deals, promoting our range of Fascias, Soffits, Gutters and Trims.
There will be refreshments and food available throughout the day, and our specialists will be at hand if you require any information or advice on any of GAP's products. Limited, one-day offers will be running through the day too, such as 5% off ALL Homeline Building Products for all orders placed on the day.
There will also be a FREE prize draw with the chance for every customer to win a £500 Rockdoor voucher!
Be sure to pick up our NEW Rockdoor Brochure whilst visiting the depot to find out about Rockdoor's newest and most popular door styles.
GAP Winsford is located on Winsford Industrial Estate situated east of the town, between the A54 and A556.
Opening Times: 07:30-17:00 Mon-Fri and 08:00-12:00 Saturdays.