Southern Success for GAP Demo Days
Throughout the month of November, we held a fantastic run of 6 southern focussed demo days at selected depots within our network. The GAP depots chosen to host the demo days included Weston-Super-Mare, Swindon, Tonbridge, Croydon, Romford and Bournemouth.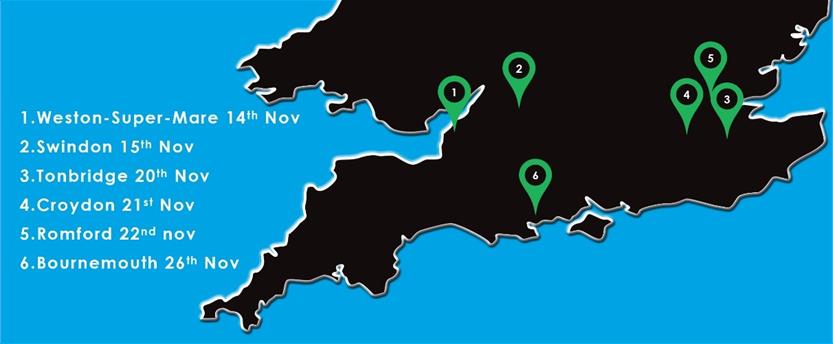 Some of the best-known industry brands came from far and wide to support our demo days with the likes of Ultraframe, Floplast, Soudal, Easy-Trim, Visofold, Desmopol, Korniche and Plastivan in attendance. As you'd expect too, GAPs own brands including Homeline, Homeframe and Rockdoor we're also well represented.
The aim of our Demo Days was to showcase the products on offer, together with the service we can provide our customers across the South Coast. It also proved a great way for new customers to meet our fantastic depot teams, as well as existing customers to call in for a catch up and see the latest productions and innovations available from the top industry suppliers.
A promotional blitz took place prior to the demo days to offer customers some fantastic deals and promotions on the day, and these we're exceptionally well received by customers visiting on the day with record sales achieved in all the depots.
Simon Brayshaw, GAP's Chief Executive, commented on the run of Demo Days. "Since the acquisition of SIG Building Plastics and Windows, we've been keen to take our show on the road to demonstrate to customers that maybe new or recently new to GAP, to see why we feel we can give them the edge in the market and help them sell. Having personally attended each demo days, it was great to see so many new customers call in and visit us and we look forward to working with them moving forward".
In support of the Demo Days, GAP gave away lots of free prizes and giveaways on the day including Amazon Vouchers and 42" LCD TV, plus a free breakfast and brew from the Easy Trim Catering Van which sold out on each of the days.
To go even further, we collected names of attendees on the day to enter them into a free prize draw to win an Ultraroof Solid Conservatory Roof, a Korniche Roof Lantern and the UKs strongest and most secure composite door Rockdoor. The winners will be announced shortly.
2020 will see a roll out of more open days across the south, so stay tuned!