Switch Latch by Rockdoor
GAP's signature door brand Rockdoor launches a new and exclusive lock innovation that provides the best of both worlds.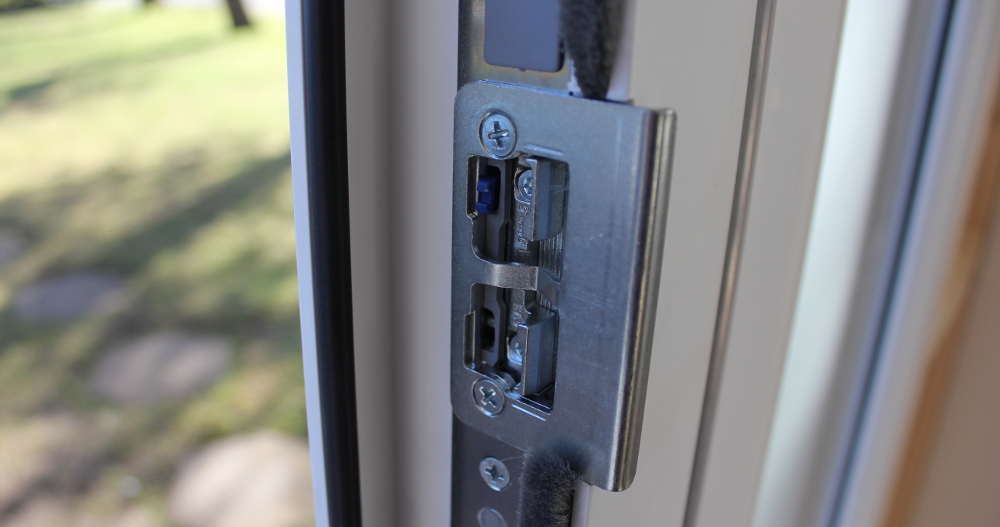 Rockdoor, the UKs leading manufacturer of thermally efficient and secure composite doors, is pleased to introduced a new lock innovation called Switch Latch.
Switch Latch combines all the functionality of a traditional roller latch (commonly used on stable doors and doors with night latches), with the functionality of a split spindle or a night latch which secures the door via the latch when required.
The Switch Latch by Rockdoor gives homeowners the best of both worlds. Homeowners can choose to open and close the door freely in the same way as a lever/lever door permits, or they can choose to simply change the setting to ensure the door latch secures the door in place when needed.
It's important to note, to ensure the door is fully secured, the hook locks will still have to be engaged via the key of thumbturn.
The switch latch will be installed as standard on all doors that previously featured a roller latch from the 1st May onwards.
For more information about Rockdoor, please contact your local GAP depot.