Tapco Roof Slates
Tapco roof slates will shortly be available throughout all GAP depots.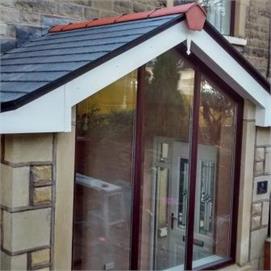 Both lightweight and easy to install, Tapco roof slates have grown increasingly popular with roofers, general builders and conservatory installers over the last few years. By providing a perfect and realistic alternative to slate, the robust through coloured UV stable tiles will last a lifetime and provide a fantastic finish to any roof.
The tiles are featured in our new Product Guide, out towards the end on January 2015, and will be available for next day delivery across most of our depot network. So whether you're completing a new build or extension, or replacing a glass or polycarbonate conservatory roof with lightweight Tapco slates, then look no further.
GAP will offer a wide range of tile colours including Chestnut Brown, Brick Red, Plum and Pewter Grey together with matching ridge caps and slate hips to complete all installations.
For decades and centuries gone by, slate roofs have been the material of choice. But next time you have the choice give the hassle free, good looking and life time guaranteed Tapco Roof Slates a go.