Refresh for Head Office Signage
GAPs head office and central distribution centre based in Lancashire, has just received an external makeover to represent the new and fresh corporate branding of the company.
The original signage, which was almost 10 year old, was installed when Jack Straw the local MP and the Home Secretary at the time, opened the new central distribution warehouse in October 2007.
The opening 10 years ago signalled GAPs ambition to grow into one of the largest independent stockists of PVC-U building products in the industry. 10 years later, the new signage that has been installed represents the next phase of growth which GAP is about to embark upon.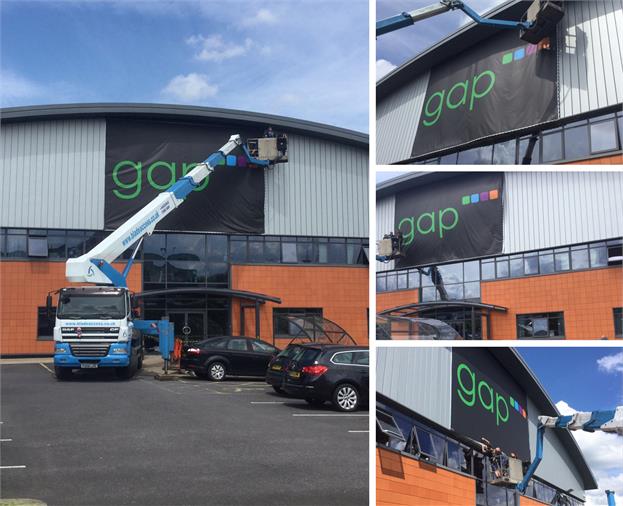 The new flex faced signage at 8.3m x 5.6m is the largest sign ever installed by GAP and dwarfs the previous sign by some distance. A heavy-duty telescopic boom Lift was used for the specialist installation. In addition to large new signs, the Blackburn site also benefitted from new totem poles, which direct customers and suppliers to different parts of the business.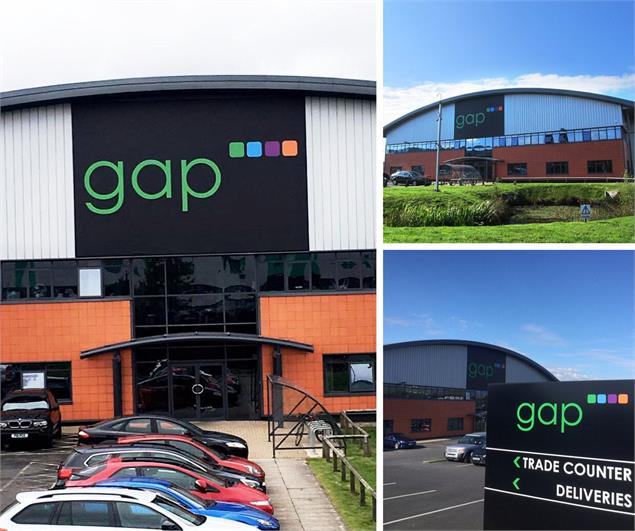 Chris Hall, GAPs marketing manager commented on the new signage. "We've come a long way as a business and a brand since the central warehouse was built back in 2007. It's been great to see the transformation of the business to where we are today. With 46 depots (and growing), 4 manufacturing plants, 600 team members and thousands of customers – it won't be long before more space is needed. The new signage looks fantastic and can't be missed by customer and suppliers alike."