Share & Inspire with Rockdoor
Composite door manufacturer Rockdoor's monthly Share & Inspire competition has gone from strength to strength, with both homeowners and installers actively engaging with the UKs most secure and thermally efficient door across all platforms.
Running since August 2016, the focus of the competition is to inspire homeowners to share pictures of their newly installed Rockdoors and therefore encourage others to do the same.

Security has always, and always will be, be at the forefront of any Rockdoor design, but that shouldn't mean that style should take a back seat. With over 25 different door designs all available in 13 colours with a variety of glass designs to choose from, there is always going to be something to meet the needs and style demands of any home – there really is a Rockdoor to suit all tastes.

With hundreds of different combinations available, a little inspiration is always nice! Rockdoors social media pages, Facebook, Twitter, Instagram and Pinterest are packed full of different styles and colours of doors showcasing just some of the possible combinations customers can go for.

The best thing about the Rockdoor 'Share & Inspire' competition, as with any competition, is the prize! At the end of every month the lucky winner receives a £25 M&S voucher, and if their door features in the new Rockdoor brochure, they'll win £100 in M&S vouchers. Why wouldn't you enter?

The competition began almost 12 months ago and in that time there has been such a wide range of doors entered from across the UK. The winning doors have ranged from traditional Illinois' and English cottages, all the way through to the super modern and sleek Indiana's and Dakotas. All of the winning doors have perfectly suited the style of property whilst significantly improving the overall look and value of the property; this is why we rate them as winners!

Whether it's a statement door to be the envy of the neighbours, or a classic design to match the roofline and windows, Rockdoor wants to see it. Enter it into the competition and inspire others.

Spread the word of the Share & Inspire competition to your customers, and they'll even give you, the installer, a little shout out on their social media channels exposing you to thousands of potential new customers!
Pictured below are the ten winners so far.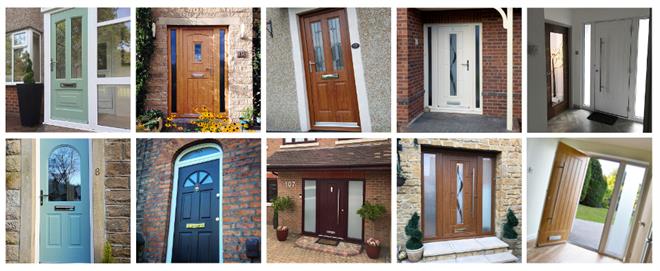 To enter the competition all you need to do is email a picture of your Rockdoor to share@rockdoor.com. You can also send it through Facebook or Twitter by tagging @rockdoorltd.