New Health, Safety and Environment Manager
GAP is pleased to welcome Lindsey Garner-Clarkson who joins as Group Health, Safety and Environment Manager.
Lindsay has joined GAP from another well-respected industry leading brand 'Ultraframe' where she held a similar role.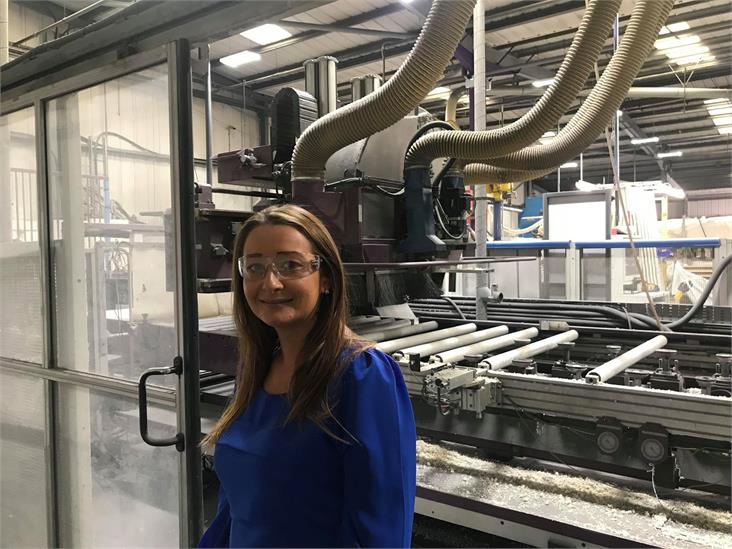 Lindsey's wealth of experience and knowledge within the specialist field of Health, Safety and the Environment proved invaluable during her first few weeks, with an audit for the new ISO14001:2015 being one of the first jobs 'to do' in the in tray. Although Rockdoor and Homeline had previously achieved ISO14001:2004, it was the company's first attempt at transitioning to the new 2015 standard.
Lindsey got off to a flying start with the help of her new team, by passing the audit with a 100% compliance score in August 2018.
On achieving the new standard, Lindsey commented "It's been a whirlwind first few weeks here at GAP on transitioning to the new ISO14001:2015 standard, but now that's been successful, I'm looking forward to working with the team here at GAP to shape our health and safety strategies and work towards minimising our impact on the environment."
Simon Brayshaw, GAP's CEO added "It's been great to welcome Lindsey to the team, and we can certainly say she's hit the ground running by achieving ISO14001:2015. It's been a year of transition for GAP following the acquisition of SIG Windows and Building Plastics, but one thing we've kept front and centre is our commitment to our people, our working practices and the environment. We're looking forward to working with Lindsey to continue this vision and build upon it for the future as a responsible employer and manufacturer".