Refresh for Rockdoor.com
New features and benefits for the website of UKs most secure composite door.
Rockdoor, the leading composite door brand from GAP, launched their brand-new brochure, showcasing 6 stunning new glass designs for two of their most modern composite door styles, the Vogue and Vermont. Showing no signs of slowing down Rockdoor have also given their website a refresh to provide homeowners a greater insight into why Rockdoor a step ahead of the competition, whilst also inspiring homeowners even further.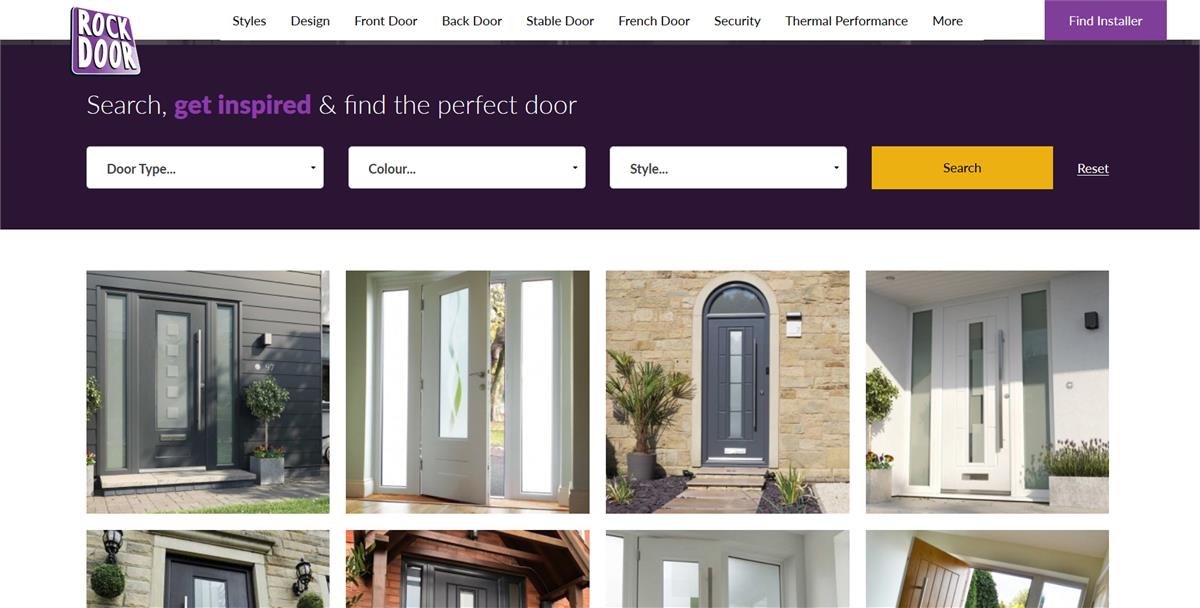 Inspiring Future Rockdoor Customers
Rockdoor.com has a helpful new area called 'Styles' which is already proving to be popular with homeowners and installers visiting the site. The Styles tab has been specifically designed to help provide inspiration, so homeowners can find the door of their dreams.
The page has hundreds of Rockdoors to browse through, and the best bit? They are all on real homes – giving homeowners an idea as to how the door would look on their own home.
With the ability to filter pictures by 'Door Type' (Front Door, Back Door, French Door or Stable Doors), 'Door Colour' and 'Door Style' it's easy to find the door you're looking for if you already have an idea, if not - simply browse through the full selection!

Of course Rockdoors well known door designer is still available allowing homeowners to fully configure the door to their exact specification, even giving them the option to upload the designed door to their home – all they need to do is upload a picture of the home with the door they are looking to replace and drag and drop their newly designed Rockdoor in its place – it really couldn't be easier!




Navigation
The new styles page isn't the only change Rockdoor.com has had.
Rockdoor.com now features a classic top navigation bar at the top of each page, making it quick and easy for users to find what they are looking for. With separate pages for Front Doors, Back Doors, Stable Doors and French Doors – homeowners can find out more with just a click of a button.
Pages dedicated to door security, thermal efficiency, available colours and so much more are also available.
Head over to Rockdoor.com to learn more about Rockdoor and find a local Trusted Installer today.